This article will guide you on how you can enroll students to your course. Enrollment is "course-level", which means learners enroll within each course.
This guide is for
Super Admin
Admin Teacher
Instructors
---
How do you want the learners to enroll?
Instructors have three (3) options to enroll learners to a course: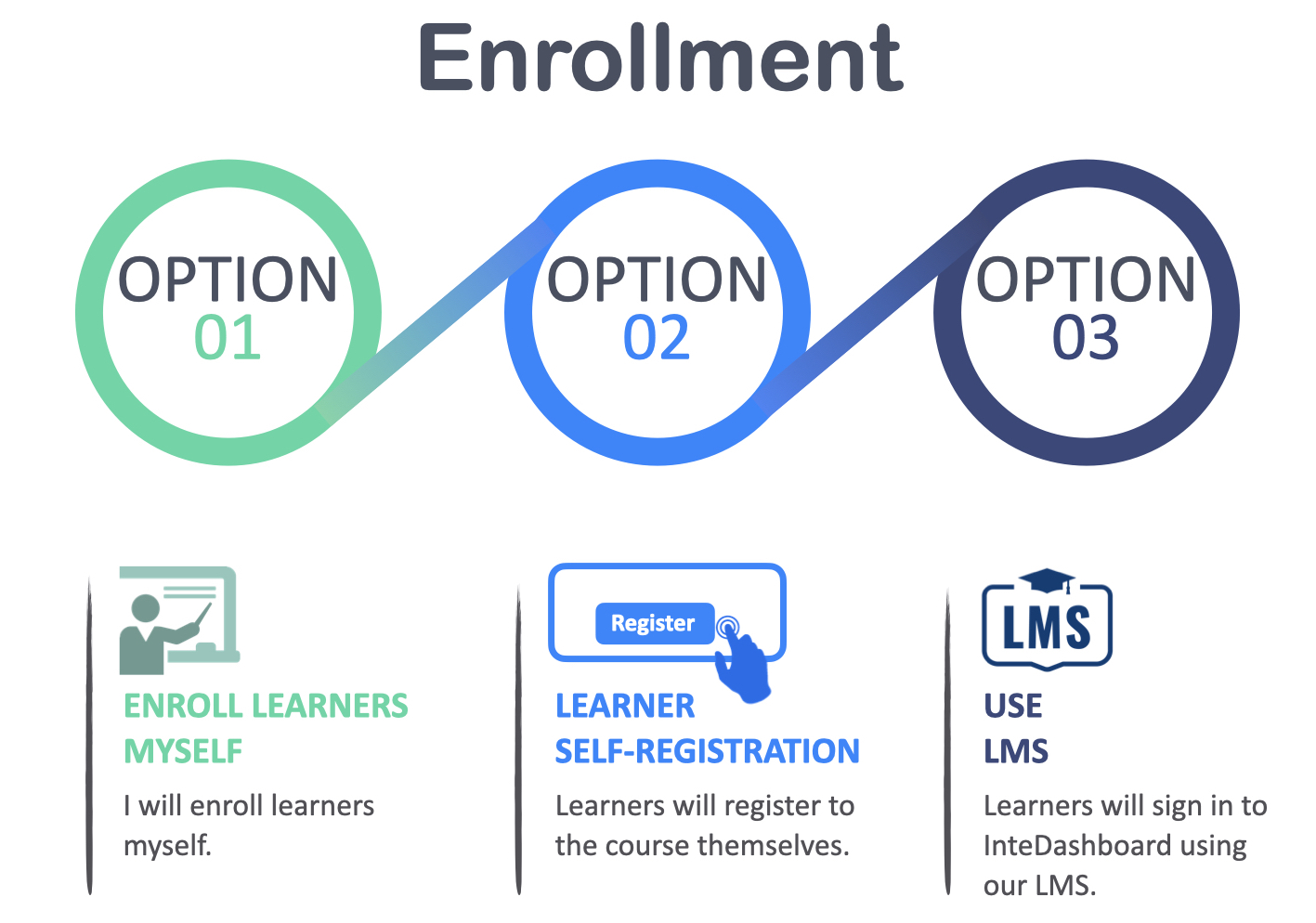 Determine the process of enrollment that best suit your needs. Below are the step-by-step guides that'll show you how to it up.
I want to enroll my learners myself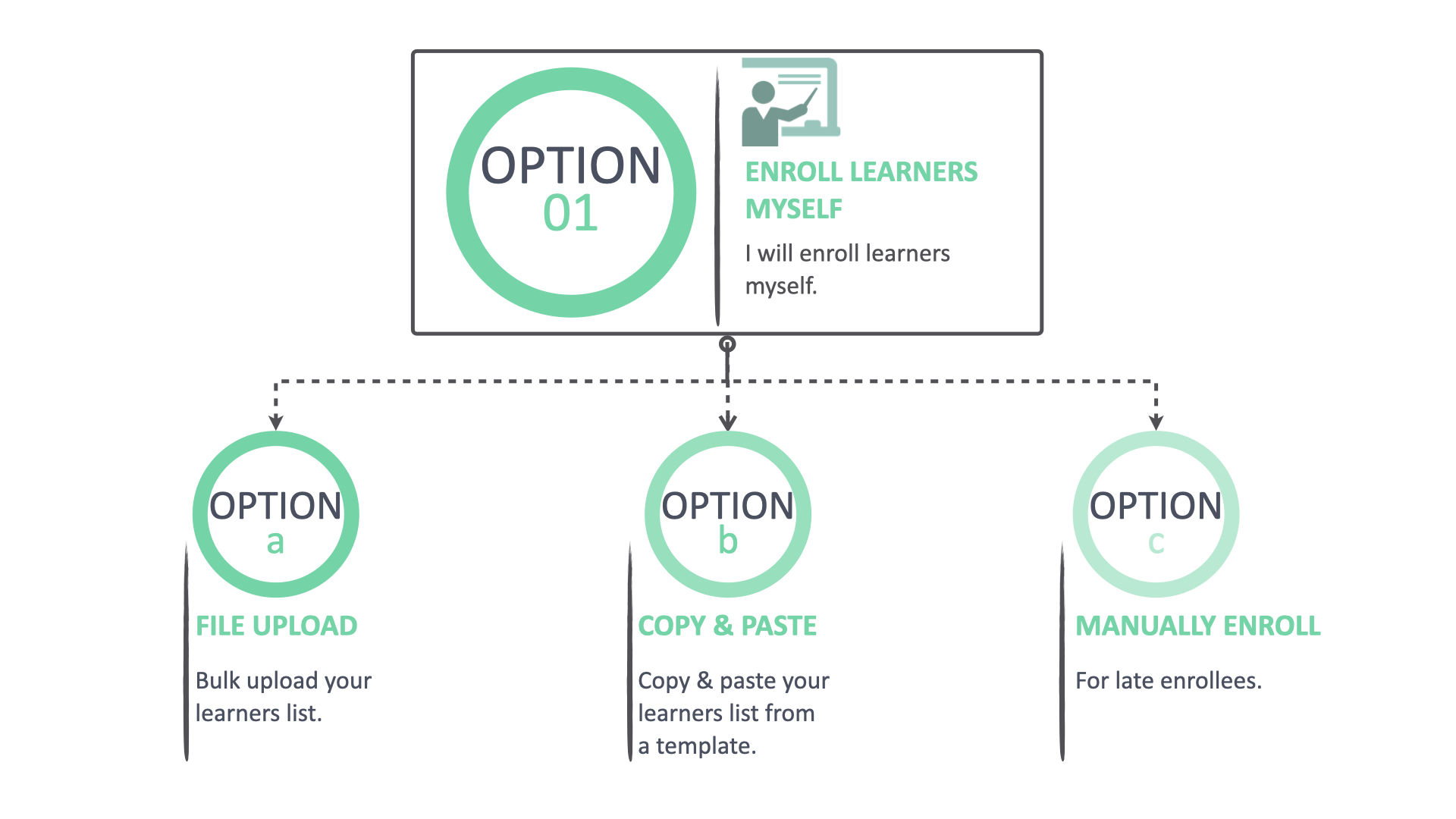 Learners can be registered to the course by invitation-only. This means, only learners with an invitation can join the course. You can choose any option below to set it up:
I want my learners to self-register to my course
Another option is to enable the course to have the feature of self-registration. This will create a "course link" where learners can go to register for the course. There are a few ways an instructor can set this up. See for options below:
Options for learner self-registration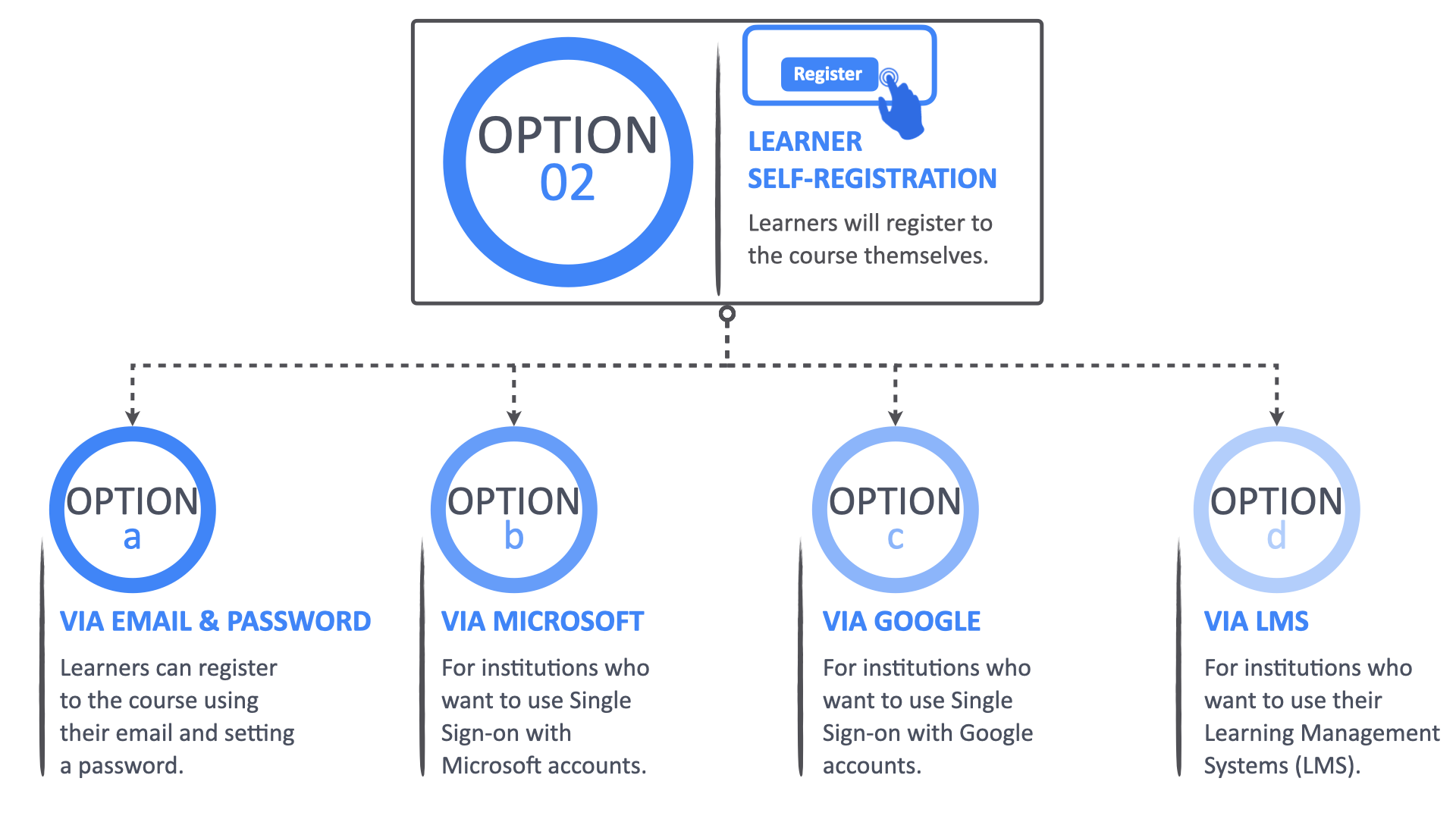 There are a few ways you can enable self-registration:
My learners are going to use an LMS
InteDashboard can be integrated with various LMS using LTI tools. If your institution is using an LMS, you need to integrate InteDashboard, then students will then just click a link via the LMS to sign-in.
LMS Integrations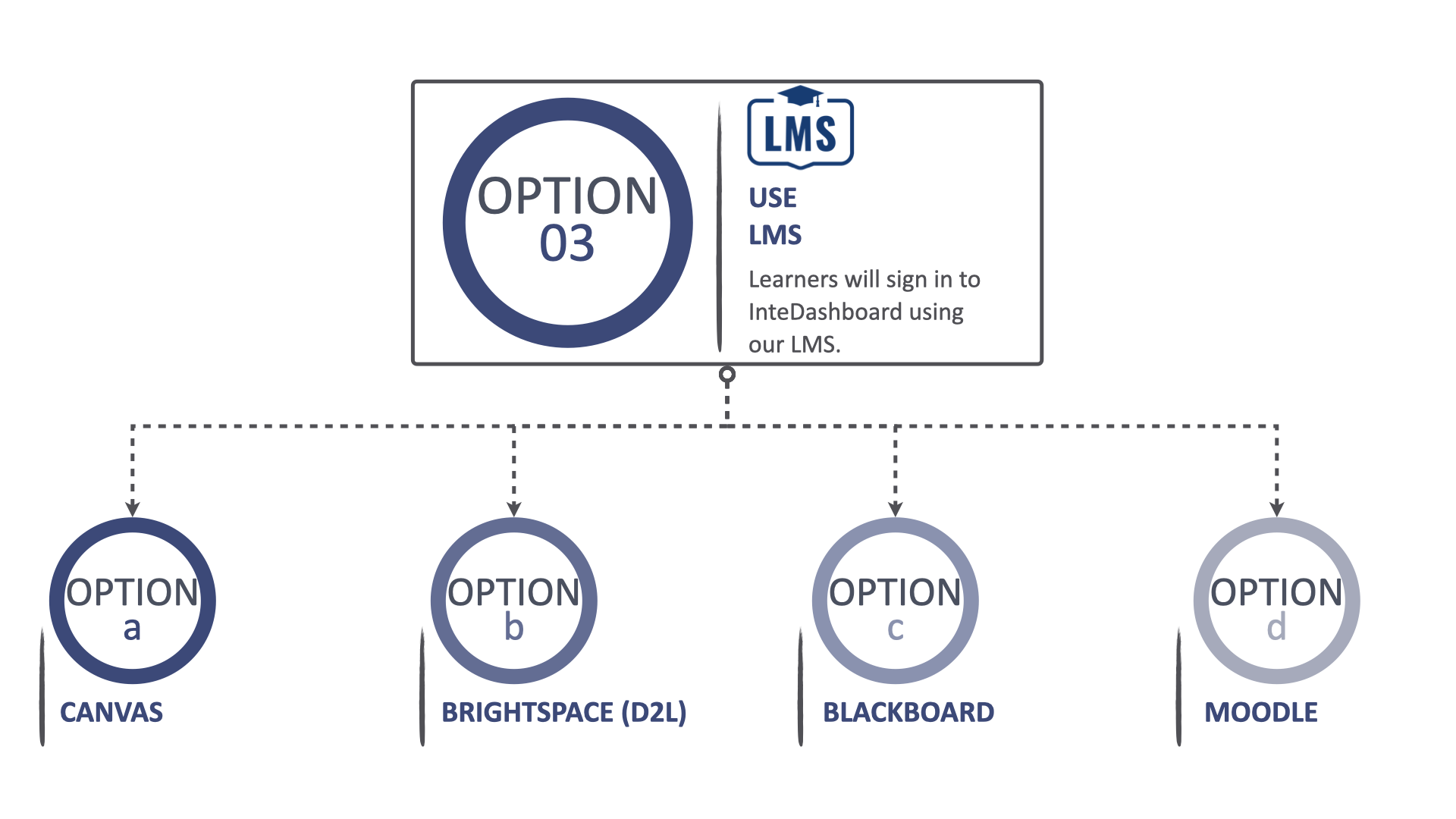 If you are using other Learning Management Systems (LMS) not listed above, please visit their help guides to help with the integration.
---
Additional Information
You can check if your learners have activated their accounts by looking into the student organization data within your course.
Learner usernames(emails) cannot be changed after enrollment. You will need to create a new account for that learner if a change is desired.
Learners can use the same username(email) for multiple courses. One InteDashboard subscription covers all courses within the registered email and\or academic institution.
If a learner is enrolled into two universities at once, the learner will need to purchase two different subscriptions since the activation information is tied to their email address.
Still need help? Book a call with one of our customer advisors here.