This article will explain to you how Team Reporter works. When you run a TRAT or an Application Case Activity, InteDashboard will automatically assign a Team Reporter for each team.
This Guide is for:
Super Admin
Teacher Admin (Full-Access)
Teacher, (Owner Full-Access)
---
A Team Reporter acts as the Team Leader for each team, responsible for facilitating the discussion and submitting the answers on behalf of the team.
Functions of the Team Reporter
The Team Reporter acts as the Team Leader, responsible for moderating and facilitating the discussions on TRAT and Application Case activities.
Depending on how you have set up the visibility option of the team during the discussion, the Team Reporter controls what the other team members see on their respective screens. (This is seen on the Optional Settings on the activity set up screen).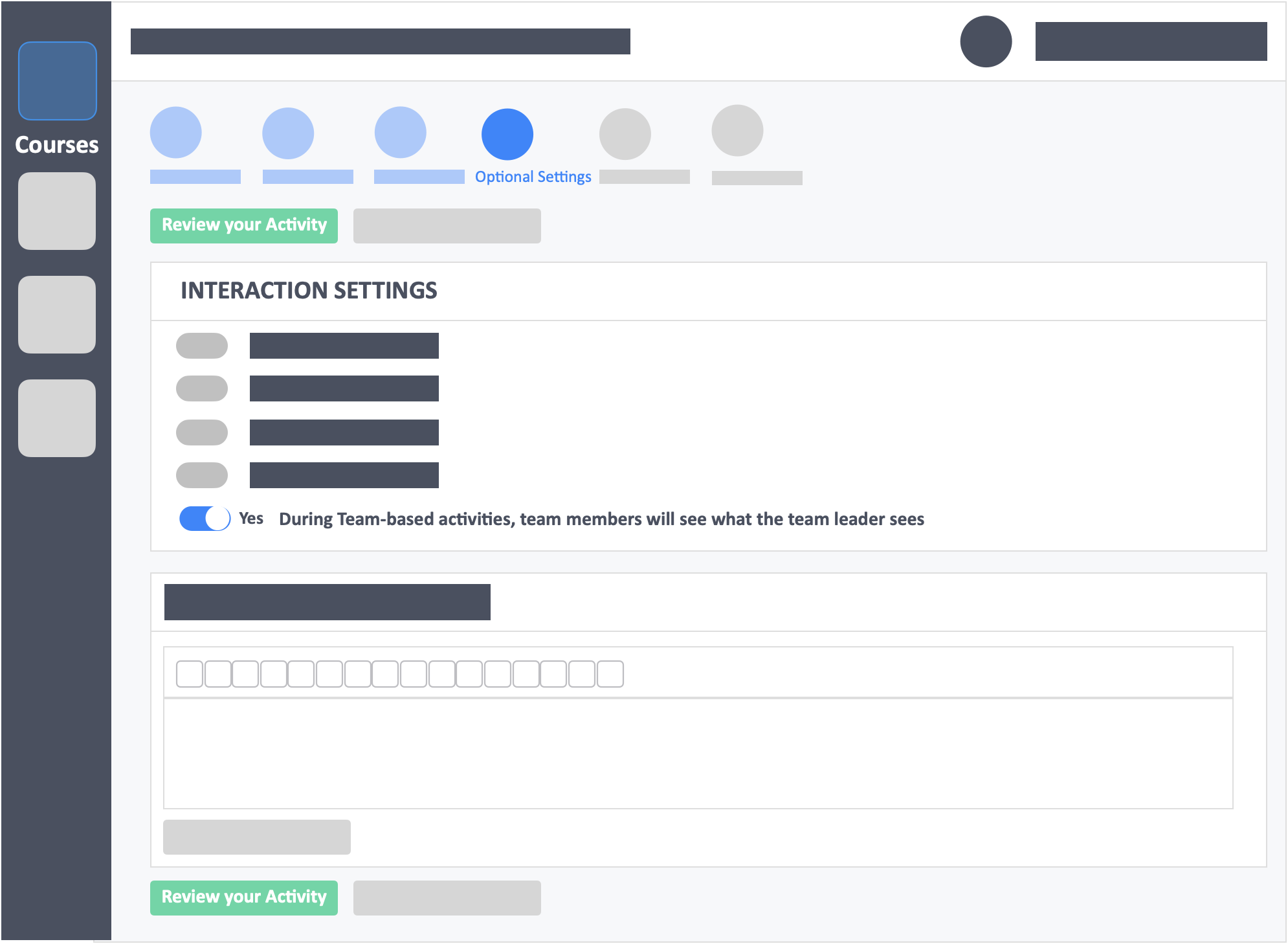 By default, this is toggled to Yes, which allows other team members to move through the questions.

Turning this off or No will allow Team Reporter full control of the activity navigation.
How the Team Reporter gets assigned
By default, the first person on each team gets assigned as the team reporter. The designated Team Reporter, however, can still be changed and the learners can discuss among themselves who gets to become the Team Reporter, instructors, on the other hand, have no control who gets this assignment.
As each team works through the content, other members can take over as the reporter by clicking on the "Take Over As Team Reporter" button.
Instructors may also remind their learners that they can also allow other members of the team to submit for the group by using the "Assign Others As Reporter" button.
After this, your learner should be prompted and can select who he/she wants to become the Team Reporter.
Important Information
It is highly encouraged to allow your learners to rotate among themselves who gets to represent their respective teams and improve their facilitation and moderation skills.
Only TRATS and Team-based-Application Cases have a team reporter function.
By default, the first person who enters the activity will become the team reporter.
The instructor can also lock the team reporter.