This article will teach you how to add questions to an activity using the question bank method.
The Question Bank is a place where all instructors can input questions.
Questions added to the bank are available to all instructors at an institutional level.
The Question Bank is one of the most valuable features of InteDashboard.
As you start creating activities, you will start building up your bank with all the questions you enter into the application.
---
This Guide is for:
Super Admin
Teacher Admin (Full-Access)
Teacher (Owner Full-Access)
---
Steps on How to Add Questions to an Activity Using the Question Bank Method.
Step 1 – Click the button "Courses" on the left-side navigation.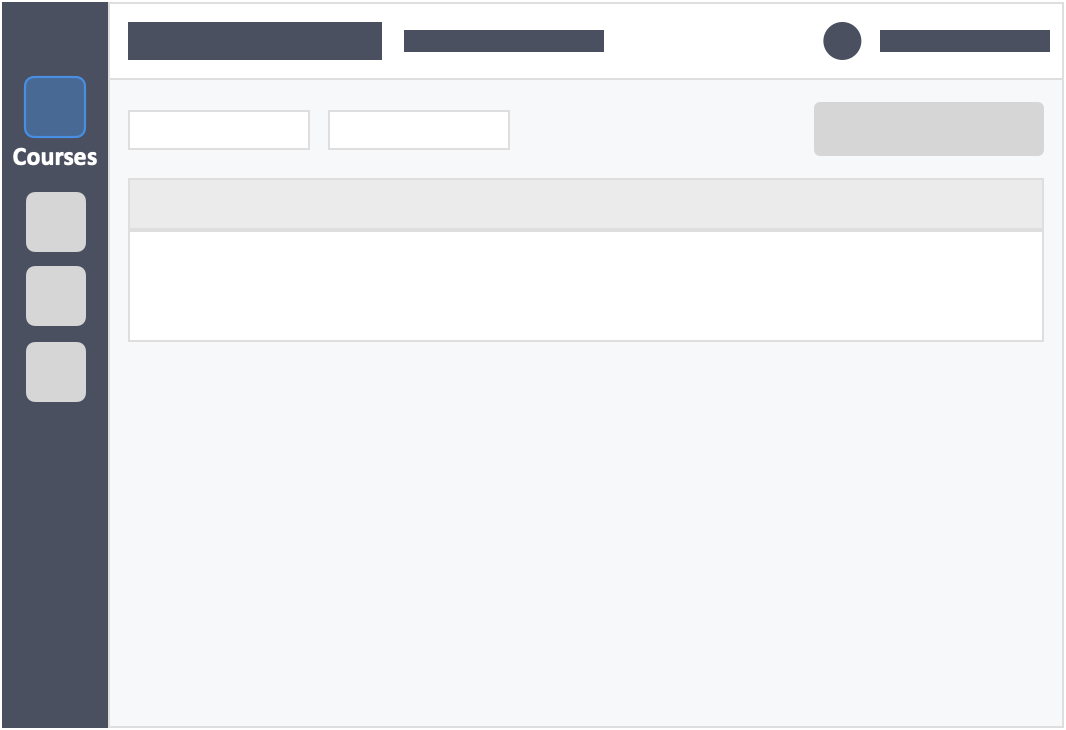 Step 2 – Click on the course in which your activity is in.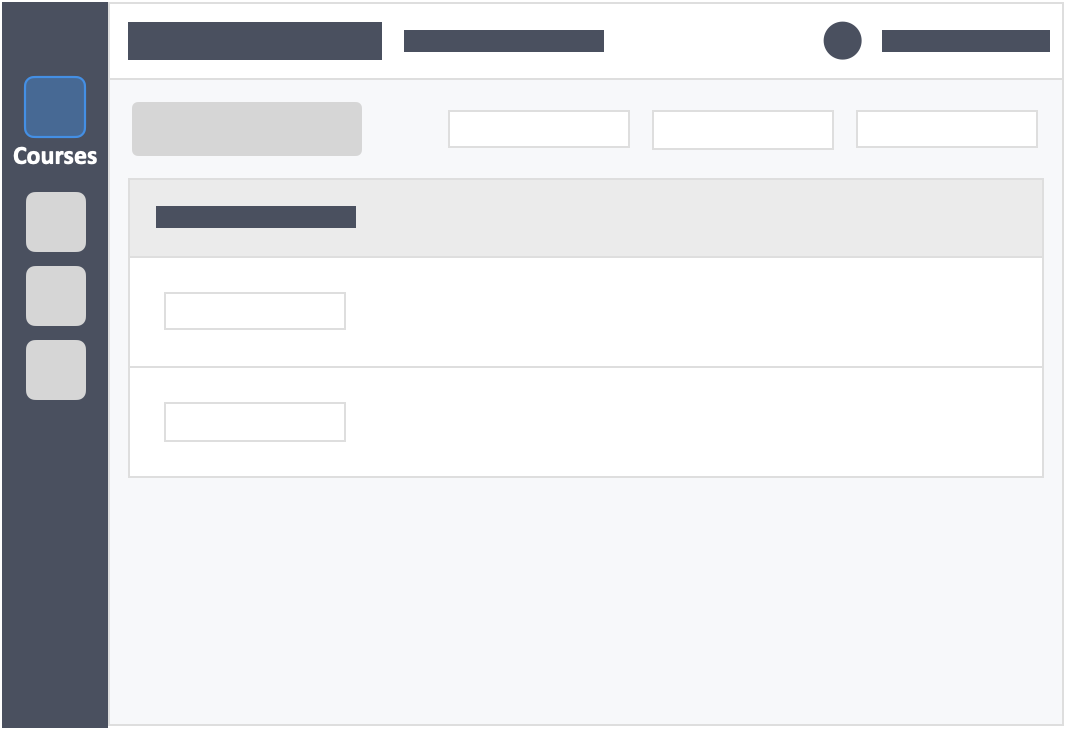 Step 3 – Click the grey button "Continue Setup" on the right-side of your actions column of the activity.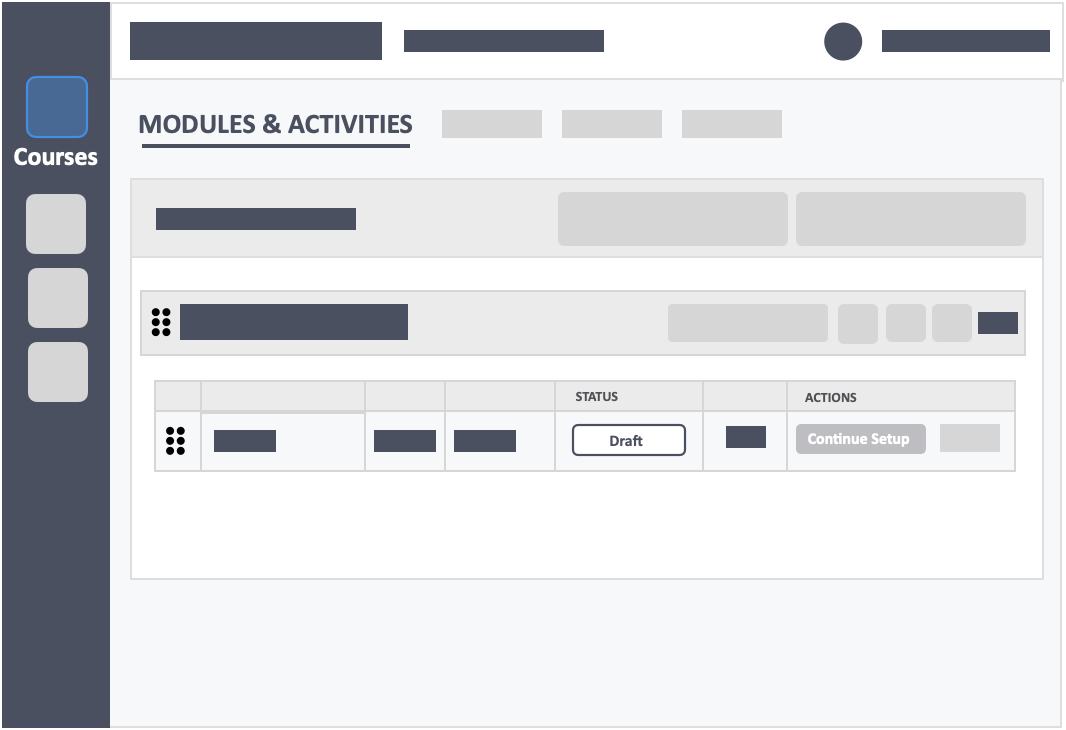 Step 4 – Click the button "From Question Bank" in the select method tab.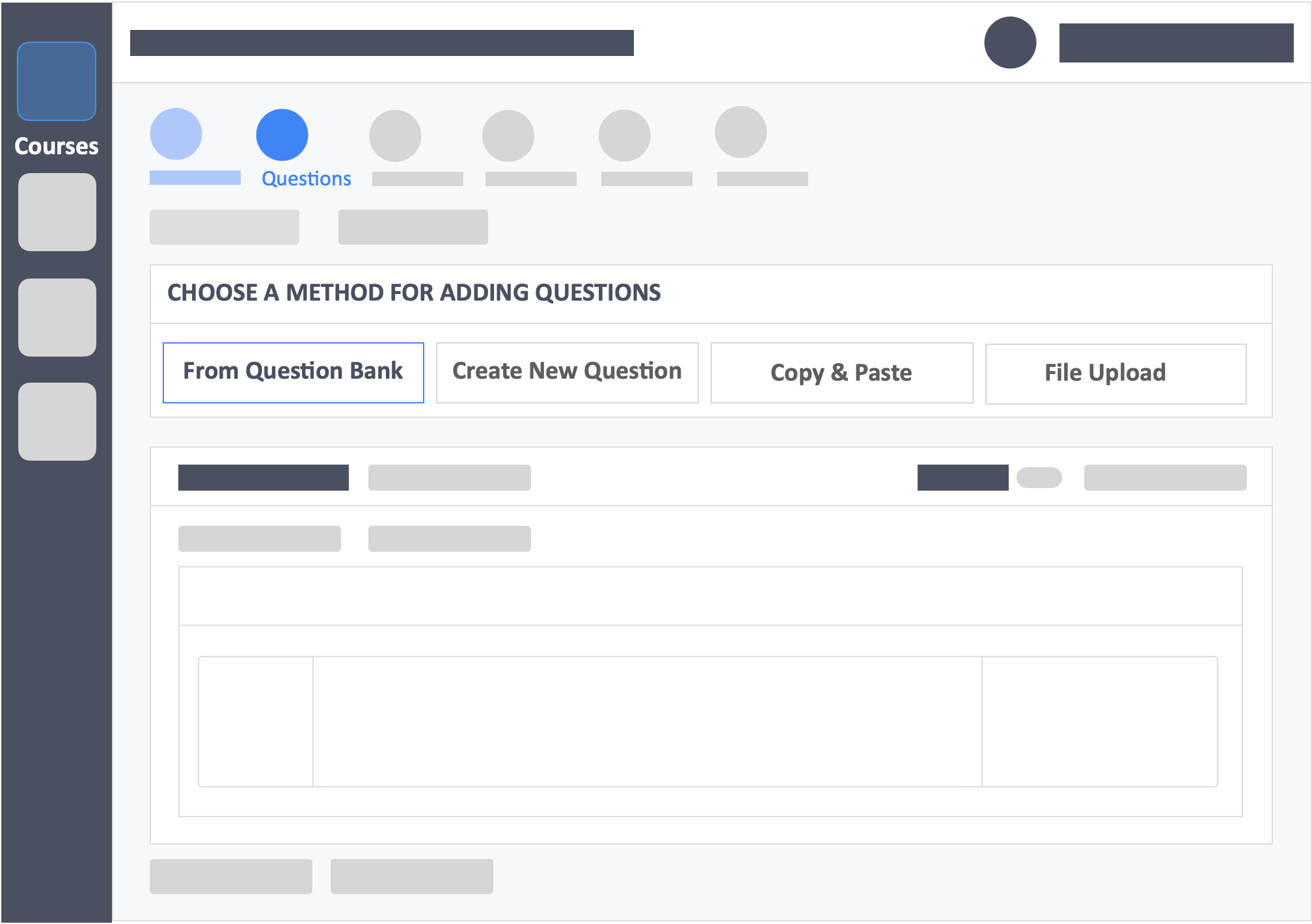 Step 5 – Click the round button "+" in the question box you have selected.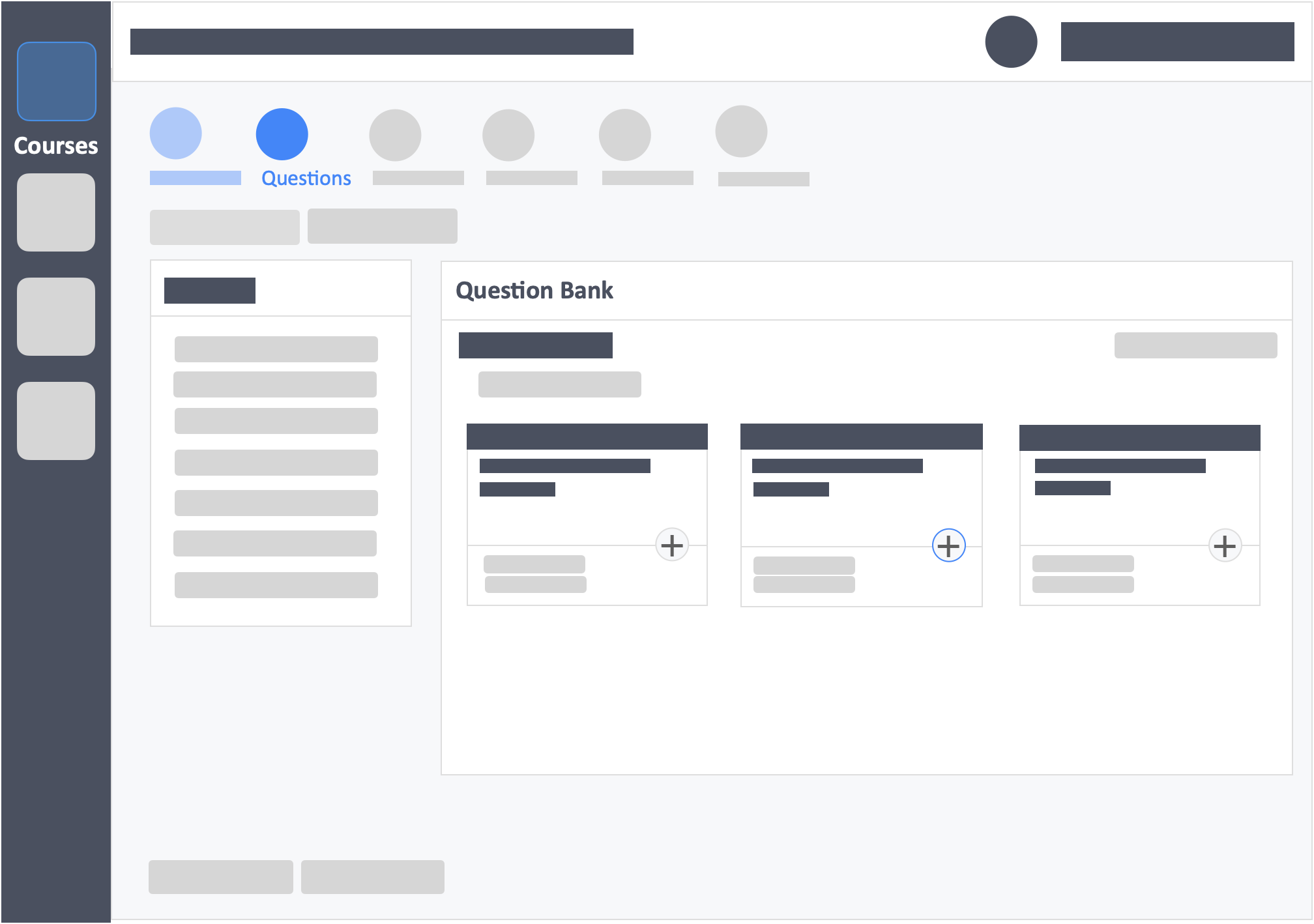 Step 6 – Click the green button "Add Selected Question" on the top-left or bottom-left of the page.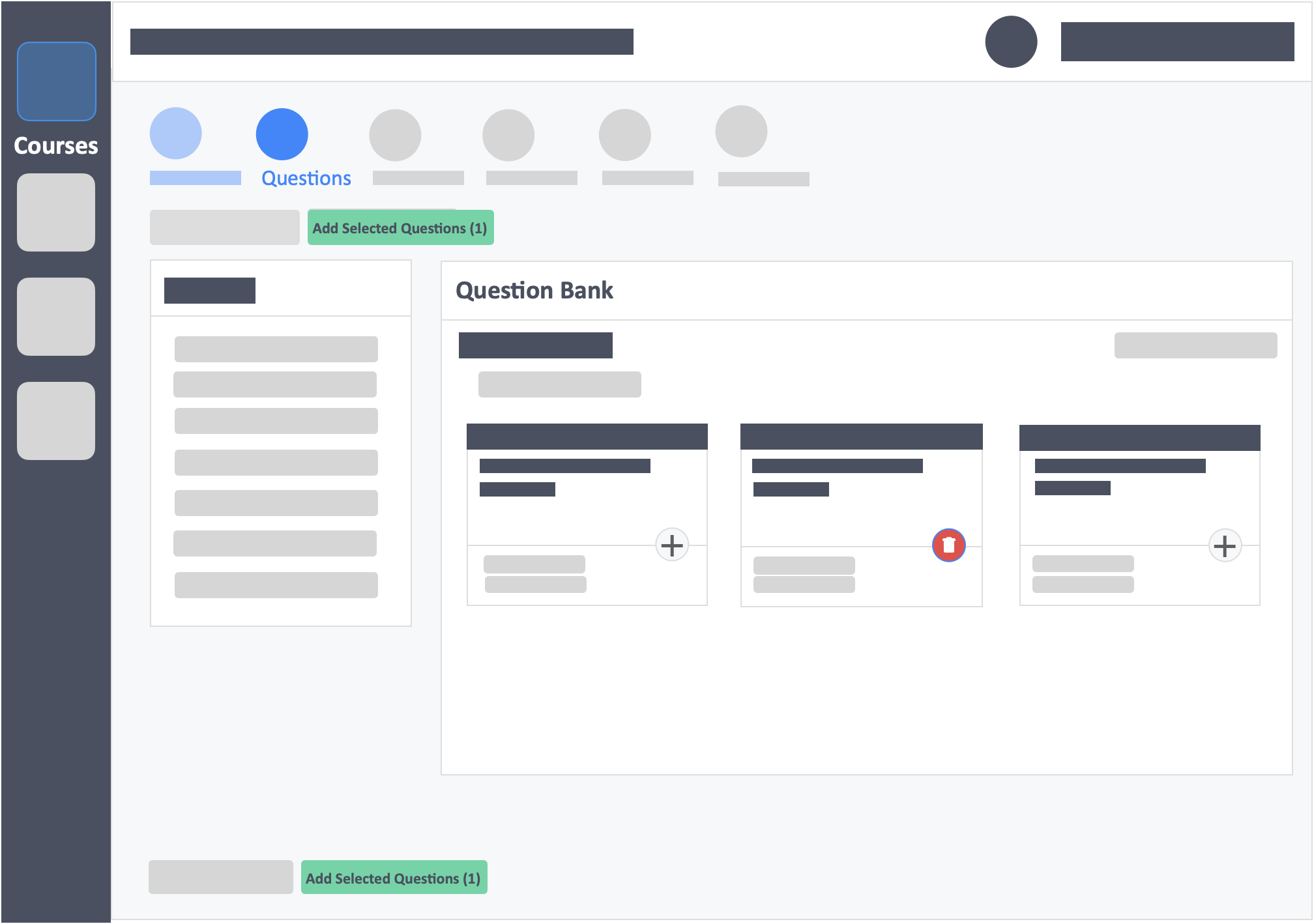 Still need help? Book a call with one of our customer advisors here.